TCB-Cruise 2023
Triest – on Sea – Katakolon – Piraeus – Kusadasi – Istanbul – on Sea – Korfu – Bari – Triest
Italy – Greece – Türkiye
27.05.-05.06.2023
IT WAS A BLAST!
DANKE – THANK YOU – MERCI – GRAZIE – HVALA – BEDANKT – VDAKA – 謝謝 – OBRIGADO – TACK
Photos with the Stars
The complete schedule for the TCB-Cruise 2023!
THE ORIGINAL MUSICIANS OF ELVIS & DENNIS JALE
Those fantastic musicians und Special guests are waiting for you!
Linda Thompson
Originally from Memphis, the former Miss Tennessee met Elvis in 1972. Elvis was immediately "on fire" with the extremely cheerful and funny young lady and the two became a couple. For more than five years – until 1976 – Linda was always at Elvis' side.The long time Elvis-love will be accompanied by Elvis close friend & bodyguard Sam Thompson. On the Cruise Linda – together with Louise Thompson – will be talking about the most exciting but also bizarrest time in her live. She will rise for her fans a legend that the music world never has seen before.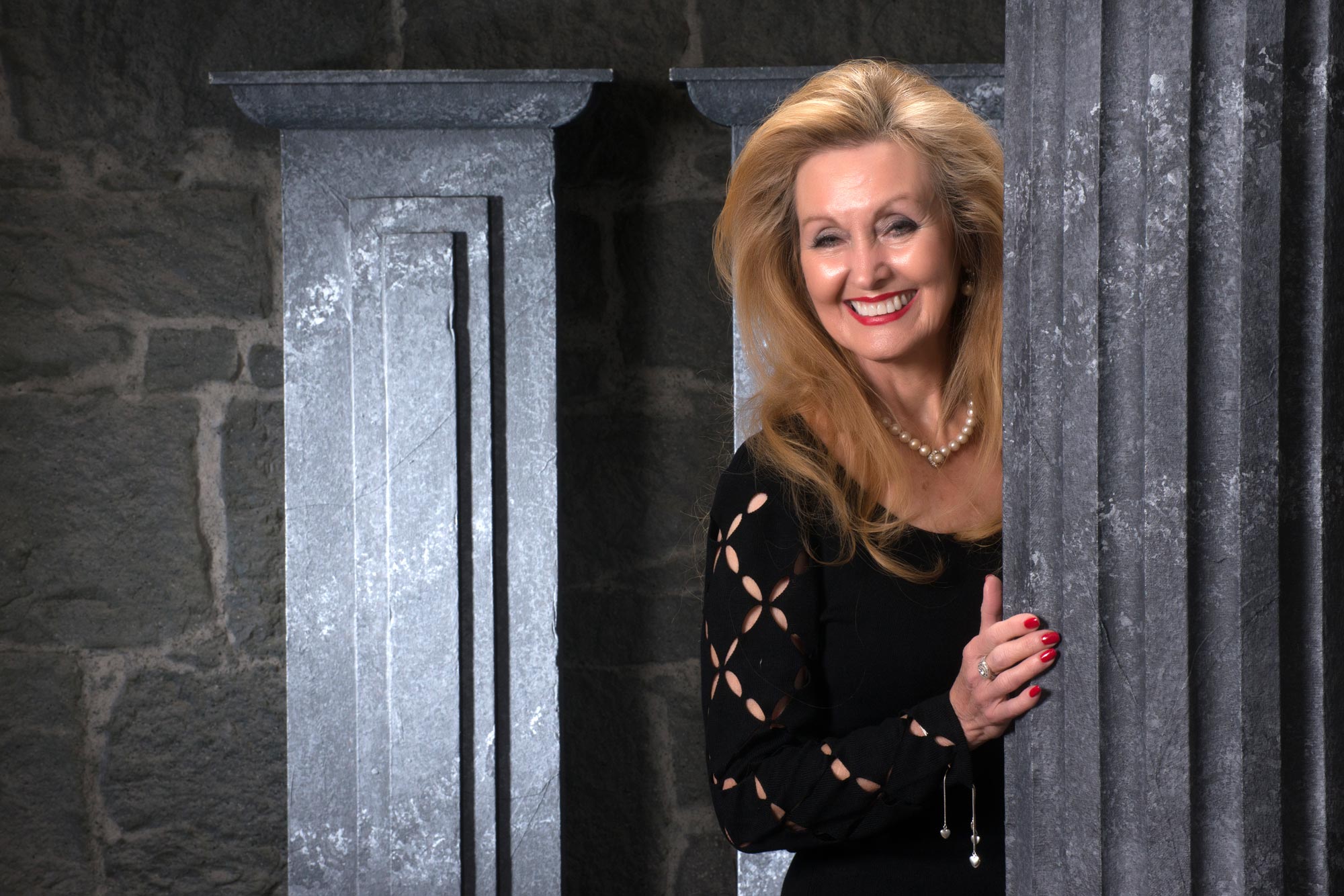 Donna Presley
On board will be a "real" Presley: Donna Kay Presley. Elvis first cousine grew up at Graceland and the Circle G Ranch and lived there until her wedding. Donna will have many new stories to share with the fans from growing up around her famous cousin Elvis.
Ginger Holladay & Donna Rhodes
1969 – American Sound Studios in Memphis, Tennessee – Elvis Presley was working on his mega comeback singing hits like "Suspicious Minds", "In The Ghetto" and "Burning Love"- Everyone knows these legendary Elvis songs, The talented Holladay sisters and Donna Rhodes recorded with Elvis on some of his greatest hits of the 60s and 70s and wrote music history. The girls also recorded many other big hits with great stars like Cher, Johnny Cash, Jerry Reed and Dolly Parton.
Donna Tutt
Donna met legendary Elvis drummer Ronnie Tutt on a 1973 flight from LA to Hawaii. Just a few months later, Ron & Donna were married and remained so for over 49 years until 2021. Donna accompanied the Elvis entourage to the last concerts and will tell us stories and anecdotes from her life with Ronnie & Elvis "On Tour" up close and authentically.
Glen D. Hardin
The man at the piano arranged countless world hits for his friend Elvis Presley – including "The Wonder Of You", "Suspicious Minds" and "Bridge Over Troubled Water". But Glenn D. Hardin has been a popular musician since 1962. He has shared the stage with Sammy Davis Jr., was in the studio with Sonny & Cher and is friends with Tina Turner. Elvis Elvis only once said to his bustling piano player: "The wildest guy in my crew, is Glen D. Hardin, too!"
Dennis Jale
Dennis Jale is one of Austria's most famous Rock'n'Roll-entertainers. In the mid-90s, he founded the Jam Gang together with guitarist Goran Mikulec. One of the most successful shows in his tight touring schedule is the Rocking Christmas Show with the Sweet Inspirations, the original backing vocals of Elvis Presley. Since 2003, Dennis Jale performs with the TCB-Band, the original line-up of Elvis Presley in Austria's largest concert halls. But Dennis Jale also wins as a songwriter. On his CDs you will find both reinterpreted covers and self-composed songs that carry the diverse musical thumbprint of his multi-talent.
Larry Strickland
In 1974 Larry Strickland became a member of the legendary gospel group "JD Summner & Stamps Quartet". This also meant that Larry was immediately on the road and in the studio with the "King of Rock and Roll". He accompanied Elvis on his last recordings – the Jungle Room Sessions – at Graceland and was "Live on Stage" with Elvis until his last concert in June 1977!
Sam Thompson
Sam was a police officer in Memphis in 1972 when he was hired by Elvis to be his personal security chief. No Elvis on Tour photo that does not show Sam Thompson on the right, left, or behind the King. Sam worked for Elvis until his death in 1977. After that, he then graduated from law school and became a judge, working in Las Vegas, Nevada until his retirement in 2010.
Paul Leim
The from Nashville, Tennessee originated drummer has been for 40+ years the hit drummer to the stars, TV shows and Movies. Playing on superhits for Shania Twain, Kenny Rogers, Barry Manillow, Faith Hill, Diana Ross, Whitney Houston, Patrick Swayze or Lionel Richie and kept time at 25 Grammy albums. Live, Paul played for Tom Jones, the big screen show "Elvis the Concert", Neil Diamond or Lynda Carter.
Sam's Fever
The group "Sam's Fever" was founded in 2012 with the idea of interpreting the music of the King of Rock'n'Roll in their own unique way. In 2015, the band presented this idea at the first Elvis Music Contest as part of the 14th European Elvis Festival. She convinced the audience and the jury with her interpretation and took first place. Sam's Fever did not go unnoticed by Elvis fans. Their activity and uncompromising loyalty to Elvis music brought them closer to Dennis Jale and last but not least to the Elvis musicians, and so it happened that they have shared the stage several times. A real friendship has developed between the artists. The band Sam's Fever will perform their own interpretations of Elvis' songs at several concerts on the TCB Worldcruise, with the following categories: "Elvis' Lovesongs", "The Rock'n'roll Story", "Aloha From Hawaii Edition", "Sam's Fever with Friends – Sing Like The King" and "Elvis in Hollywood".
DIE ROUTE DER TCB-CRUISE 2023
CRUISES IN THE WESTERN MEDITERRANEAN SEA
Whether it's Italy, Montenegro, Greece or Croatia, a Mediterranean cruise lets you experience the best of the Mediterranean in one voyage. Discover numerous cultural and historical sights on a dreamlike cruise.
Triest – Katakolon – Piraeus – Kusadasi – Istanbul – Korfu – Bari – Triest
TCB CRUISE 2023
COME AND JOIN US
Dennis Jale • Glen D. Hardin • Paul Leim • Linda Thompson • Donna Presley • Sam Thompson • Louise Thompson • Ginger Holladay • Larry Strickland from the Stamps Quartett • Donna Rhodes • Donna Tutt